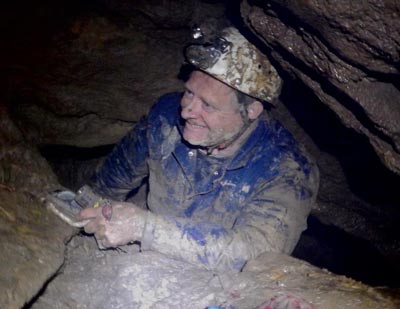 Questions We Can Answer
Is my house at risk of falling into a sinkhole?
Is my cave valuable and can it be commercially developed?
Will project development contaminate the karst aquifer and spring outflow?
Will mining into karst aquifers disrupt natural groundwater and spring flow?
Is it safe to place contaminants in limestone mines and quarries?
Is it prudent to inject contaminants into deep karst formations (e.g., Florida)?
Where would contaminant excursions go?
What are the risks of placing gas pipelines in karst terrains?
What can be done to protect and preserve caves?
Can my karst spring be developed as a water supply?
Services Include
Karst & Cave Characterization
Karst Investigations
Spring Water Supply Assessment
Land Use Planning
Mine Hydrology Investigations
Tracer Testing of Groundwater Flow Paths
Sinkhole Assessment
Contaminant Transport
Species Protection
Pipeline Risks in Karst Terrains
Example Work Project
A major karst spring in the Ozark Mountains of Missouri was investigated as a possible water supply. Extensive chemical testing confirmed its suitability as a food product for bottled water use. Hydrogeologic analysis determined that its 16 to 47 million gallon per day outflow stems from a 100 mi
2
watershed. This work involved water quality assessment, report preparation, and interaction with government agencies.
Other Work Projects Include: